9005 LED Headlight Bulb - High Performance
In Stock! Orders received before Noon ET ship same business day. Add items to the shopping cart to view shipping rates and methods.
High performance 9005 (HB3/H10) LED Headlight Bulb (single bulb)
Super-bright 4800 Lumens

Optimized focal point ensures light is projected onto the road.
Efficient 35 Watts power consumption
Active cooling ball-bearing fan
Ultra-compact design for ease of fitment

Correct 6000K color-temperature
1-Year Warranty!
Ships same business day.
Overview
Custom LED is proud to present our line of high-performance LED Headlight Bulbs for Motorcycles and Automobiles!  We have incorporated several key design features which make these LED Headlight Bulbs perform incredibly well.  Our V6 LED Headlight Bulbs are durable, incredibly bright, intelligently managed, and compact to assure compatibility with most vehicles that use an 9005 Headlight Bulb.
Read more about these unique design features in the Features tab above.
Features
Super-Bright Light Output: 4800 Lumens.
Super Efficient: 35 Watts power consumption.
Optimized Focal Point: superior and unique design provides for same light distribution as an 9005 halogen bulb by preserving the focal points of existing headlight housing. Other manufacturers over-rate their brightness, and improperly place the LED chips causing most of the light to scatter rather than being efficiently reflected onto the ground as intended.
Ultra-Compact Design: maximizes fitment compatibility while maintaining proper heat dissipation and longevity.

Super Intelligent Thermal Management System: utilizes forced cooling VIA a high-quality ultra-quiet ball-bearing fan, and a variable current LED driver which adjusts to thermal feedback.
Durability and Longevity: is achieved through IP67 waterproof rating, high quality components, and intelligent thermal management.
Color-Temperature: 6000K for optimal visibility in all driving conditions.
LED Chip: High-Quality OEM automotive.
Wide Voltage Input: 11VDC~30VDC.
Operating Temperature: -40C~90C
Lifespan: 50,000 Hours
Warranty: 1-Year against manufacturing defects.
Video
Installation
The 9005 style V6 LED Headlight Bulbs are designed to be as compact as possible to ensure compatibility.  The mounting bases are identical to that of a standard 9005 halogen lamp.  However you will see in the product photos that the electrical connection is corded, in order to provide enough space for the cooling fan and driver.  Your headlight housing (if capped) or surrounding area must have enough room to provide for this cord.  The fan itself takes up as much room as the bulb connection generally would, so that should not cause any problems.
Power wise, these bulbs only consume 35 Watts of power, which is a reduction from the 55 Watts that a standard Halogen 9005 lamp would draw.  On most motorcycles, there is no headlamp bulb monitoring so there will be no compatibility issues on these models.  Automobiles do tend to have headlamp bulb monitoring, and they may detect this power drop as a bulb failure and may show a lamp warning in the dash.  This is rare however, as 35 Watts is still a considerable amount of power.  In the rare event that you do have a bulb-out warning or compatibility issue after installation, we sell inexpensive CANbus modules which may be purchased separately to alleviate this problem.
Instagram Feed
Tag us @Custom_LED_LLC in your Instagram Photos to see your photos here!

Customer Reviews

Write a Review

Ask a Question

Filter Reviews:
Bright light
Quality
installation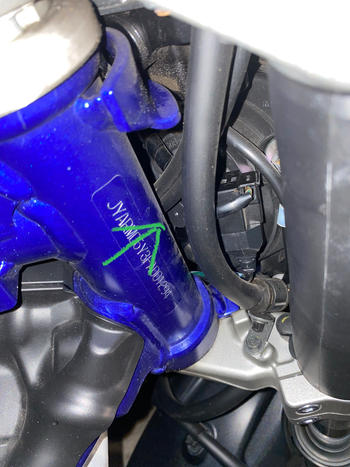 10/11/2022
So simple
Great fit, active fan, quality build. This is no cheap bulb, it's a real quality part.
Matthew S.

United States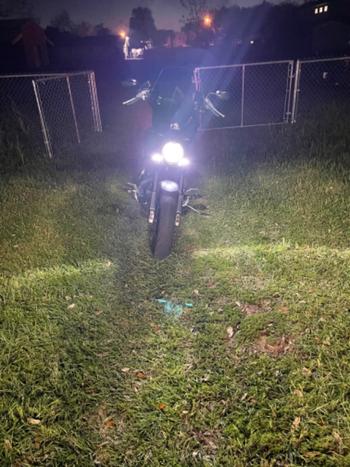 04/20/2022
Quality
Perfect pattern! I ordered one from mine and the wife's bike and they are substantial!
Josh F.

United States
10/23/2021
Bright AF
Does exactly what it says on the tin and much brighter than stock. I much rather the cool white of these LEDs than the warm white colour of the stock bulbs.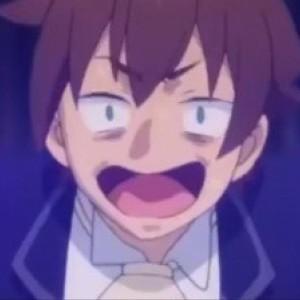 CP
Craig P.

Australia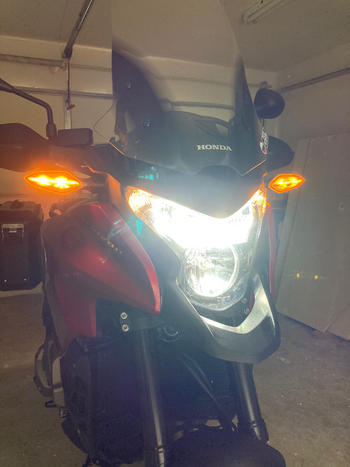 04/30/2021
Five stars! Will by it again.
H7 LED lamp is not my first purchase from Custom LED and my choice is motivated not so much by the price, but by the idea of ​​the company to think about what the customer would like to buy, how and what things the customer sees and imagines on their bikes and cars. An idea that was embodied in quality, precise functionality and customer relationship. This H7 lamp, and the previously purchased integrated brake light are of high quality and craftsmanship, fit and finish are thought out to the smallest detail and cause satisfaction from installation and use. There are many alternatives on the market, especially in cheaper options, but most of this is universal and it needs to be done to perfection and to finish it yourself, which in the modern world "plug and go" requires skill and time. The relationship with customers is as professional as possible and based on a personal touch. I really hope for their further development and success so that they can expand the assortment of the "plug and go" segment.
VLADIMIR S.

United States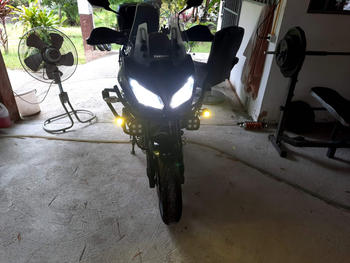 10/18/2020
Great LED bulbs!
The bulbs are of great quality and they are very small, without an external ballast. I like that they have a metal base. I had many bulbs with a plastic base, and the base always got damaged. Also the bulbs are very powerful and have a very good focus.
Amy L.

Thailand
09/21/2020
Headlight H4 WOW!!!!
Have just purchased the H4 led high performance headlight, absolutely amazing. I have been fed up with cars not paying attention to me when out riding my motorcycle - well let me tell you now they do. Since installing this H4 LED headlight bulb on my Kawasaki zx1100, the results have been instant. I can just tell that they can see me coming a mile away and give way immediately. Such a relief, I feel so much safer out there. I don't ride at night because of kangaroos where I live in Australia, but on a purely safety perspective this headlight is brilliant, and would be very confident with it lightning up the road at night if needed no question. I have CustomLED to thank for that, and certainly wouldn't hesitate to buy from them again. Sincere regards Darryl
Darryl W.

Australia
Thank you so much Darryl for your kind review. I'm so pleased you like our product. Best Regards, Jon Owner - Custom LED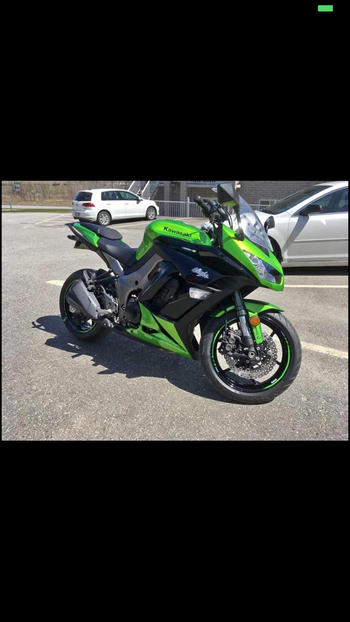 09/13/2020
Damm Bright
Changes the look of my ninja 1000! Much more agressive look. Everyone can see me now!
Zacharie T.

Canada
06/30/2020
H11 LED HEADLAMP
Easy installation Bright light. Looks to be good quality
Joe G.

United States
02/02/2020
Top Shelf Plug and Play LED Headlight Bulbs
Awesome and affordable LED headlights for your ride (motorcycle or car). Got a pair of H11 for my wife's 2017 Forester. Installed in less than 10 minutes with amazing results. Overall very satisfied. Super fast shipping: ordered them Tuesday and received them the following Thursday. Thinking about getting another set for the fog and perhaps my Prius fogs.
steevoglee

United States
02/02/2020
Plug and Play for My Wife's Subaru Forester
Overall I'm very satisfied with these LED headlight bulbs. Excellent customer service and super fast shipping. Ordered them on Tuesday and received them the following Thursday. Super simple to install them on my wife's 2017 Forester. Took less than 10 minutes for both headlights. Thank you CustomLED!
Steve L.

United States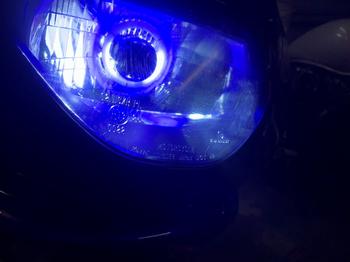 01/09/2020
Yamaha 600r H4 LED
Fits in OEM spot, easy to adjust focal point. The fan traps the rubber sleeve awkwardly and made the clip attachment rather difficult. But the Light output appears twice as bright as the halogen!
Sean H.

United States
Hello Sean, thank you for your 5-Star review of our H4 LED Headlight Bulb! As you know, this is a universal product, and may fit some applications better than others. We have designed our product to be as compact as possible but alas it is slightly larger than the halogen H4 to accommodate the required fan and heat sink. It is not possible to design an LED headlight bulb without additional heat-sinking. I would like to learn more about the specifics of the fitment issue you had. Can you provide some pictures of the fitment and the areas that were interfering? I would appreciate it very much.
01/17/2023
H7 LED Headlight bulb
Got it for my husband for Christmas and he loved it.
Chastity S.

United States
12/20/2022
Works as described on my Honda shadow.
Super bright, adjustable for light pattern, fan constantly runs, crowds the headlight housing a bit more, but this doesn't affect cooling or functionality of other wiring. Simple plug and play
Benjamin D.

United States
12/09/2022
Very bright
I bought some LED 9004s from amazon and wasnt pleased. These dwarfed them in brightness. Only thing is originally I thought i was ordering a set but it was just 1 bulb. Not anything to knock the review just me not paying attention. Make sure if you want a set you order 2!
Curtis C.

United States
Hello Curtis, thank you for your 5-Star review! Indeed, these bulbs are sold singly, as some motorcycles only use one headlight bulb. Therefore, since we cater to motorcycle enthusiasts our bulbs are sold singly. Best Regards, Jon Owner - Custom LED