Ducati/KTM OEM Turn Signal Y-Splitter Connectors, 2-Wire (pair), Type 1
In Stock! Orders received before Noon ET ship same business day. Add items to the shopping cart to view shipping rates and methods.
×
Recommended Accessory
This item is recommended for use with the Ducati/KTM OEM Turn Signal Y-Splitter Connectors, 2-Wire (pair), Type 1.
Ducati/KTM OEM Turn Signal Connectors, 2-Wire (pair), Type 1
Typically used for turn signal connectors on some Ducati, KTM, and Yamaha Motorcycles. Fits multiple years/makes/models of Ducati, KTM, Yamaha and more - confirm individually. Note: this connector does NOT...
» View full product details
Allows for 2 turn signal lamps to be connected to each turn signal circuit.
Increase turn signal visibility with two sets of lamps, such as: Integrated turn signals and auxiliary or OEM turn signals.
Used on some

Ducati, KTM, and Yamaha Motorcycles.

Fits multiple years/models - confirm individually.
Comes with 6" long 22AWG wires between connectors.
Protective sheathing prevents chafing.
Sold as pairs (two per order).
1-Year Warranty & Satisfaction Guarantee.
Ships same business day.
Overview
Custom LED is pleased to offer these direct fitment OEM turn signal Y-Splitter connectors.  Don't hack up your harness!  Simply use these exact fit OEM blinker connectors. 
These connectors are used to connect 2 blinker lamps with OEM connectors to the motorcycle harness, without having to make any wiring modifications to the motorcycle harness.  Simply plug our Y-Splitter into the motorcycle harness, and you instantly now have 2 blinker lamp connectors to connect OEM or aftermarket blinker lamps as a true plug-and-play installation.
Cutting your motorcycle's harness can lead to electrical problems and headaches.  This approach maintains a plug-in connection between blinker lamps, making it easy to service and maintain the lamps without having to make connections over and over again.
Recommended Accessories
These products are recommended accessories specifically for the Ducati/KTM OEM Turn Signal Y-Splitter Connectors, 2-Wire (pair), Type 1. Click on them to learn more.
Instagram Feed
Tag us @Custom_LED_LLC in your Instagram Photos to see your photos here!

Customer Reviews

Write a Review

Ask a Question

Filter Reviews:
Super Duke
2019
signal splitters
connector
troubleshooting
questions
items
experience
owner
person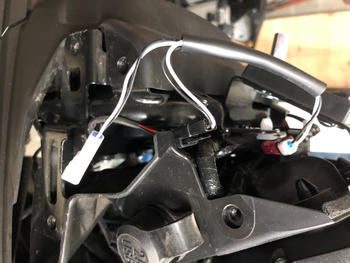 03/29/2021
Great Product & Service
Ordered turn signal splitters and they arrived promptly and are of good quality. Had a question prior to purchasing and received a prompt reply to my questions same day on the weekend. Great service.
Brian M.

Canada
02/27/2021
KTM Turn Signal Y-Splitter
First the clip on the male connector is to tall and will not release when clipped in. The small clip must be filed down first in order to separate it or you can't take it apart. They work perfect, glad I found this site. Thank you.
Paul C.

United States
09/25/2020
OEM connectors are always nicer
They are OEM. For just a few dollars you can keep your bikes wiring upgrades, neat and tidy vs a hornets nest of splicing/dicing. Keeps things professional even for the next owner. Glad you offer connectors. I own a Super Duke and a a MV Agusta 800rr. Both use similar connectors. I will return.
Scott C.

United States
04/17/2020
Super easy
Easy and works fantastic!
Riley I.

United States
03/09/2020
5 stars is not enough
Could not ask for a better experience. Jon the owner is by far the best person to sell items. Helps with troubleshooting and knows his products. Super fast shipping and top notch products. Will recommend custom led to all...
David H.

United States
12/18/2019
5 stars!!!
Excellent product!!!
Ed J.

United States
08/07/2019
Awesome product and fast shipping!
Worked perfectly! Hooked up blaster tail light and new rage cycles fender eliminator turn signals on my 2019 KTM Super Duke 1290R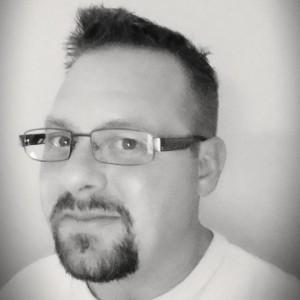 AD
April D.

United States
07/17/2019
Make your life easier buy these y's
Fast delivery, well made. Tried to make my Own and had a tough time soldering the small connecting pins should have just bought these from the start.
Tim S.

United States
04/22/2019
Perfect!
Perfect for the addition of an integrated tail light with turn signals to keep me from having to splice into the OEM wiring. These turn signal splitters allowed me to just insert the Y-splitters and hook up the turn lamp signals to the tail light AND keep my OEM turn signals. More light for the cage drivers behind never hurts.