Magic Strobes Brake Light Flasher for Standard Tail Light Systems
In Stock! Orders received before Noon ET ship same business day. Add items to the shopping cart to view shipping rates and methods.
Universal Brake Modulator that works with LED or Incandescent tail lights.

New and Improved GEN2 design.

*CANbus and Cruise Control Compatible (*most bikes, few require additional 

CANbus Load Equalizer).

Comes with detailed instructions and simple connectors.

10 different brake flasher modulator patterns to choose from!

Designed by Custom LED, built by Custom Dynamics.

5-Year manufacturers warranty.
Overview
The Universal Magic Strobes Brake Light Flasher, also known as a brake light modulator, can control almost any existing brake light or auxiliary brake lights to automatically provide one of 10 user-selectable brake modulator flash patterns.  Some of these brake light patterns are very high frequency strobe modulations which are sure to get noticed!  The Brake Light Flasher will automatically display the chosen modulation pattern on the onset of brake application, and will reset when the brakes are released.
This type of Brake Light Modulation has been a huge success with our Brake Alert feature found in our Blaster-X line of integrated tail lights.  For those who do not have our Blaster-X tail light, and want to increase their brake light visibility, this Universal brake light flasher is certainly for you!
Features
Features and Specifications:
10 User Selectable Brake Light Flash/Strobe Patterns
Over Current Protection
Thermal Protection
Short Circuit Protection
Reverse Wiring Protection
84 Watts Max Power Rating, 12VDC
Works with LEDs or Incandescent Bulbs
Sealed, Weather Tight  Case
Compact Size: 2.25" x  1.25"  x  0.5"
Designed by Custom LED, built by Custom Dynamics.
5 Year Warranty
User Selectable Patterns:
Pattern 0: Four Brake Flashes then Solid  (Incandescent or LED)
Pattern 1: Four Brake Flashes, Solid for 3 Seconds, Repeat (Incandescent or LED)
Pattern 2: Seven Brake Flashes then Solid (Incandescent or LED)
Pattern 3: Seven Brake Flashes, Solid for 3 Seconds, Repeat (Incandescent or LED)
Pattern 4: Quad Strobe Brake , then Solid for 1 Second then Quad Strobe Brake (LED Only)
Pattern 5: Quad Strobe Brake, Solid for 1 Second, then Quad Strobe Brake, Solid for 3 Seconds, Repeat (LED Only)
Pattern 6: Custom LED Blaster X Cycle for 3 seconds, then Solid (LED Only)
Pattern 7: Custom LED Blaster X Cycle, Repeat (LED Only)
Pattern 8: Max Brake Strobe 4 Seconds, Solid (LED Only)
Pattern 9: No Strobe (disabled)
Video
Installation
The Universal Magic Strobes Brake Light Flasher is designed to suit almost any application for brake light modulation (see note below).  The unit has enough power capacity to power incandescent bulbs, LED lights, or any combination of the two.  With a simple three wire installation (power, ground and brake light output), and provided electrical connectors, it can be easily installed according to the following instructions:
Installation of the Magic Strobes Brake Flasher is as follows:
Click icon to download.
Adobe Acrobat Reader is required to view this file.
If you are having problems viewing the file, please download the free software here.
Note: Your vehicle must have a dedicated brake light circuit in order to install this product. The means, a circuit that has +12V on it only when the brakes are applied.
Some newer motorcycles have a shared run/brake circuit where the vehicle control modules adjust the brightness of the tail light by producing a PWM signal (most easily recognized as a 2-wire tail light as variable power wire and ground wire).  For this type of system, you will need our BMW Magic Strobes version.
Also, some vehicles (cars) have shared brake/turn circuits where the brake light and turn signal share the same circuit (lamp filament).  For cars, the third brake light is typically always suitable for use with this product as it has a dedicated brake-only circuit.
Instagram Feed
Tag us @Custom_LED_LLC in your Instagram Photos to see your photos here!

Customer Reviews

Write a Review

Ask a Question

Filter Reviews:
flasher
light
brake light
Works
settings
Install
bike
unit
plenty
color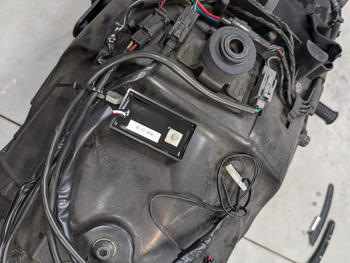 05/30/2021
Don't ride without it!
I had the Magic Strobes flasher on my '13 ZX6R which was traded in a few years ago for a '15 Vulcan S. After a long time coming, I finally got the Magic Strobes flasher for the Vulcan and it's just as awesome as I remember it being! Don't ride without it! Your safety depends on it!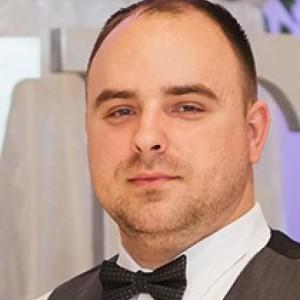 IK
Ilya K.

United States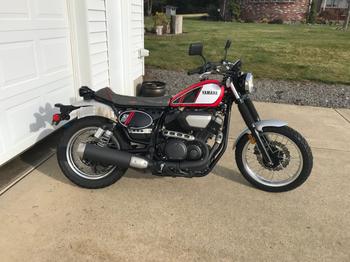 01/31/2020
Magic strobes brakelight flasher
Put this on my Yamaha SCR950. Very easy to install and works great. When you step on the brakes the flasher [brake modulator] really makes the brake light noticeable. 9 settings so there's plenty of sequencing to suit your style. Need one of these on every bike I own!!!!
Todd A.

United States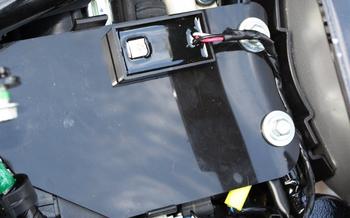 10/25/2016
Buy one again? Heck, this is my second one! =)
Easy to install and effective. That about sums things up. I've put one on a 2014 Yamaha FZ-09 and most recently my SCR950. The flasher really wakes up the brake light and hopefully gets drivers' attention.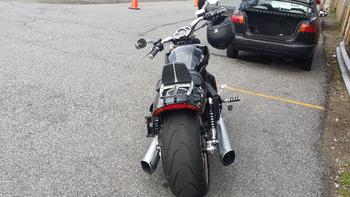 04/27/2016
KEEP BACK 200FT!!
Awesome!! I have a 2015 v rod muscle which come standard with led light but with the addition of Custom led brake strobe/flasher #6 the attention getter light mode keep those four wheeler's off your ***. Luv it!
07/31/2022
VW Canbus ok
Installed in a 2012 GTI on the third brake light, tapped the wire right at the light and currently have no error lights, a bit bulkier than the old flasher module that did give errors but I was able to fit it behind the light housing barely., I like being able to just turn a knob to change the settings. I broke the knob installing it but a dab of gel CA glue fixed it right up.
Gabe

United States
07/20/2022
Ducati Diavel brake strobe unit
GREAT quality unit, good wiring quality, and water resistant selector switch. Good instructions too. I'll be buying more cycle safety lights from Custom LED for sure!
James C.

United States
03/21/2022
Perfect
Did exactly what I was hoping to increase notice when braking.
Frederick I.

United States
01/10/2022
Brake light flasher that actually works!
I installed the flasher on a 2008 Suzuki M109 with integrated tail/brake/turn LED assembly. Had a small problem that was quickly diagnosed by Jon in the support department. I had to add a small blocking diode to block back flow from the assembly. The flasher works perfectly with his help and my diode.
Robert R.

United States
08/22/2021
Magic Strobe
Nice to have so many options for brake light flashing
Jeff C.

Canada
05/17/2021
Ducati diavel brake light
Great product! Works amazingly well
Konstantinos V.

United States
01/04/2021
Magic strobe brake light
I love it. It was easy to install and to set the setting. Thank you very much. Now i can be safe on my motorcycle so cars can see when I am slowing down. Thank you agan!
Doug B.

United States
11/20/2020
Brake light flasher
This brake light flasher works great. If possible though, the installation instructions should identify the wire colors for the bike.
Richard J.

United States
09/30/2020
Can you see me now?
Had this on a previous trailer with LED brake lights. This unit went on a motorcycle pull behind trailer with incandescent brake lights. Just as effective based on comments from riders behind me. Very good visibility at night since trailer is black in color. Set up as 4 blinks then solid
STEVEN A.

United States
09/12/2020
Bright
Works great easy install and complete supplies need for the install. I used velcro instead of straps to add a little cushion for the unit
Art A.

United States
06/23/2020
Brake flasher
Product installs easily. Have plenty of flashing options to choose from. Mine came with the wrong instructions but they have the correct ones on their website.
steven T.

United States
Hello Steven, thank you for the 5-star review! I will check the instructions in our inventory. Thank you for bringing that to my attention.