Universal Round LED Cluster
In Stock! Orders received before Noon ET ship same business day. Add items to the shopping cart to view shipping rates and methods.
×
Recommended Accessory
This item is recommended for use with the Universal Round LED Cluster.
4-Wire Conversion Pack
Allows for Run (dim red), Brake (bright red) and Turn (bright yellow) operation of our Universal Round Clusters with Red Primary/ Yellow Secondary option. Only intended for use with our 1.85"...
» View full product details
1.85" diameter Universal LED Cluster with ColorChange for Run and Turn operation, or Run and Brake operation.

Fits stock Harley-Davidson blinker housings with simple retrofit!

Fits many 

hot-bodies undertail led cluster housings. See DIY write-up here.

Replaces common MR-16 type aftermarket lamps as a retrofit (same diameter).

Note: requires adequate weatherproofing, enclosure not included.

Can be configured for running light, brake light and blinker operation! (

4-wire conversion pack required

).

Sold as EACH.

Made in the USA.

Ships within 1 business day.
Overview
The Custom LED 1.85" Universal Round LED Clusters feature 18 ultra bright running light LEDs in your color of choice, and 16 ultra bright turn/brake LEDs in either red or yellow.  The LEDs and ColorChange Technology is tightly packed on the PCB for the tightest power density possible.  The total thickness from the top of the LEDs to the bottom of the circuit board is only ~0.45".  These LED clusters are amazingly bright!
With a simple three-wire configuration, the clusters have a Run input (primary LEDs on), a Turn or Brake input (secondary LEDs on), and a common ground.  The on-board ColorChange technology will automatically shut-off the Primary LEDs anytime that the Secondary LEDs come on.  This way there is no color-mixing, and the turn or brake indication is a pure color and distinguishable.
Example: a White primary/Yellow secondary setup would be bright white for running light, and would alternate between white and yellow when a turn signal is on.
For Run, Brake AND Turn function, add our 4-wire Conversion Packs, and now you have Run (dim primary), Brake (bright primary), and Turns (bright secondary).  You would want to choose the RED PRIMARY/YELLOW SECONDARY configuration for this setup.
Video
We have a large collection of all Custom LED product videos on the Custom LED YouTube Channel.
The videos in this playlist below are a collection of user-submitted and original videos related to our 1.85" Round Clusters.
Installation
The Custom LED 1.85" Round Clusters come as shown in the pictures.  There is no mounting hardware or enclosures provided.  Mounting can be achieved simply with hot-glue, or double sided tape.  Care must be taken to prevent shorting the exposed solder points on the back of the PCB.  The Clusters are not waterproof, so they must be enclosed in a suitable enclosure.  As mentioned above, the 1.85" dimension is similar to that of an MR16 lamp which is commonly used in aftermarket turn signal housings.
Wiring the Round Clusters is as simple as any 3-wire setup:
Red wire: Run +12V (illuminates the Primary LEDs)

White wire: Turn or Brake +12V (illuminates the Secondary LEDs, and shuts off the Primary LEDs)

Black wire: Ground
As with any LED blinker modifications, additional accessories may be required to maintain the normal blink rate after removing incandescent blinkers, and installing LED blinkers.  The correct solutions to these issues are covered in our Frequent Questions section of our website.
Recommended Accessories
These products are recommended accessories specifically for the Universal Round LED Cluster. Click on them to learn more.
Instagram Feed
Tag us @Custom_LED_LLC in your Instagram Photos to see your photos here!

Customer Reviews

Write a Review

Ask a Question

Filter Reviews:
lights
undertail
replacement
hotbodies kit
signals
LEDs
company
shipping
dremel
brake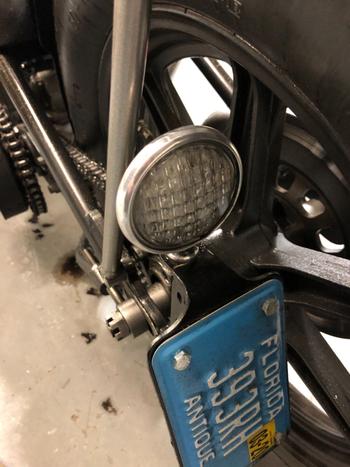 08/26/2022
taillight cluster
Very bright and works great for years of use!!
Eric A.

United States
02/26/2022
Universal round LED Cluster for my Honda SP2 / RC51
These Custom LED's are the perfect and safe solution replacements for the Hot-bodies undertail original lights. I'm very happy that I have ordered and installed these parts!
Ton N.

Netherlands
06/01/2022
Custom LED universal cluster
I bought the universal round LED cluster to replace the dim LED clusters in my under tail on my RC-51. I was skeptical at first but when I bench tested the Custom LEDs wow what a difference. Did the retro fit and now I have the confidence that I'm going to be seen riding my bike. Unlike the LED s that came with the under tail. Its well worth the price. I will buy from Custom LED again. They have great products.
Matthew T.

United States
05/17/2022
Excellent!
I'm using 2 of these with the 3 wire kits for run, brake, and turn. They work great, and are super bright.
Scott K.

United States
03/03/2022
Werkt naar wens en was snel geleverd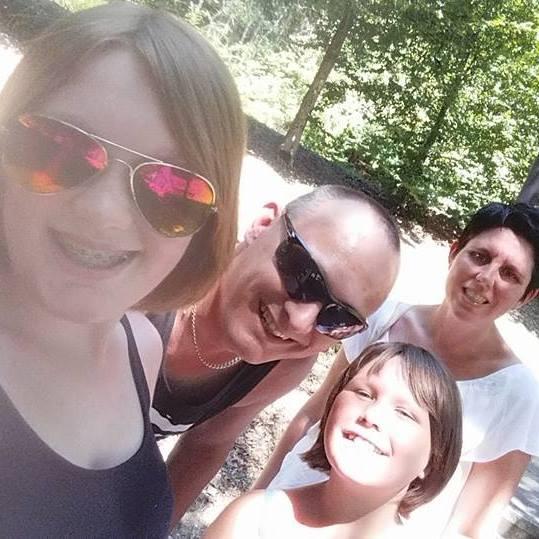 JH
Johannes H.

Netherlands
03/02/2022
Highly Recommend
I feel safe knowing that I will be seen these LEDs are the best in the business I'm very pleased!!
Todd W.

United States
03/01/2022
Excellent!
High build quality and bright! Should hold up well.
Scott K.

United States
11/24/2021
Universal Round LED Cluster
The LEDS arrived as expected with proper packaging, no damage or defects. My only issue was using a dremel to insert the LED assembly into my clear cover lens, which was explained thoroughly on the website. Wiring was a breeze to install with no issue. Used resistors to control the flash rate of the signals. Overall would buy again.
Chris B.

Canada
11/08/2021
Repeat customer
I have been looking for a 2 circuit LED with a clear illumination difference in the 2 circuits. This LED cluster does the job. This is the second pair I have installed in a classic car. I am very happy with the purchase
rick m.

United States
10/20/2021
nice upgrade
I installed these in a 60's car with small lenses. the light is very bright n tail and brake lights. Just what I was looking for. I epoxyed the circuit board to a small piece of plexiglass
rick m.

United States
09/27/2021
Round LED Cluster
Great Product. A lot brighter then the LED's that came with the undertail for my RC51.
William S.

United States
09/01/2021
LED Brake Cluster CBR
The led lights are very bright. Easy to wire.
Curtis B.

Canada
06/28/2021
A lot brighter
I bought 2 of these lights as a replacement for the hot bodys undertail kit that came with my RC 51. these were a snap to install with basic tools and know-how. These things are great! Super bright. People will easily see my signals now.
Robbi R.

United States
03/26/2021
Great lights
These lights are a large improvement. Much brighter than I was picturing. Super visible !!!
Dan F.

United States